Zakynthos is a top greek destination where thousands of visitors travel to every year. The island' s protagonist, Navagio, an undoubtedly postcard perfect beach of the Ionian Sea, and one of the most famous and most photographed beaches in Europe. Along with the stunning Blue Caves, where you can swim and become one with the blue sea water, these are the two landmarks of the island. Nevertheless, Zakynthos Island hides various treasures on its land. Let's travel to the Ionian Sea and discover less known gems on the island. Are you searching for the authentic Zakynthos? Just follow the road that leads to the mountainous part of the island and explore the island's traditions. With your camera on hand, shoot the gorgeous and less known landscapes and seascapes. Stroll along cobblestone alleys in traditional villages with old houses. Get acquainted with local products, tastes and the welcoming locals.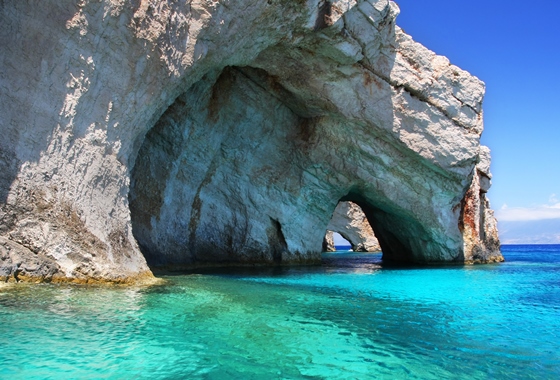 Sip your coffee in a traditional cafe (kafeneio) and taste their dishes and wine or purchase some olive oil and honey.
During your stay, don't miss:
Marathonisi island and its heavenly beautiful beach. It is a small, green, deserted island situated in the Laganas Gulf. Rent a boat as Marathonisi is accessible only by the sea and enjoy swimming in its clear waters. Drink in the view of the sunset when nature's colours are simply breathtaking. Note that the island's shape looks like a huge turtle and perhaps it's not by coincidence that ts sandy beach is home to the caretta, where they lay their eggs.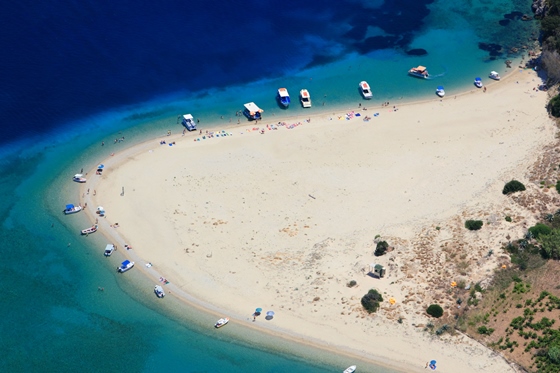 Traditional "kokkinisto" (meat in red sauce). Savour the special dish of Zakynthos with olive oil, fresh tomatoes, lots of spices, beef. You can taste it in traditional tavernas where you will be tempted to ask for the recipe.
Beaches for all. On the island, you can find different beaches ideal for any age or taste. Visit Gerakas in Vassilikos, a sandy beach with shallow warm sea waters that your children will definitely adore, constructing their sandcastles all day long. Don't forget to watch out where you sit as turtles lay their eggs on the beach, which is protected. If you are an adventure lover, drive to Porto Limnionas and swim in the cool deep sea water of a small gulf surrounded by rocks and tiny caves nearby. Don't forget your camera at home as you will definitely want to snap some shots!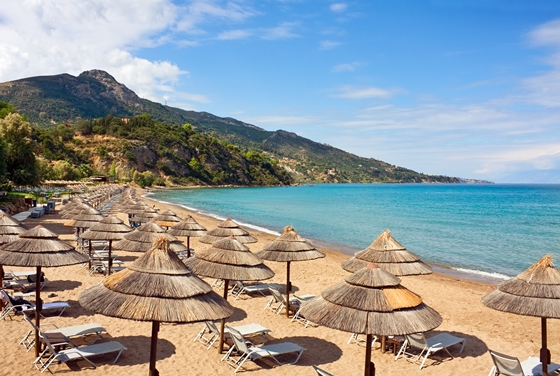 Mantolato and Pasteli the local sweets. These are the the two delicious zakynthian sweets, that locals will offer you upon your arrival or you can purchase for your friends back home. Visit the small workshops in villages or in the town and experience the sweets on the make.Of excellent quality and taste, an excellent treat for your sweet tooth.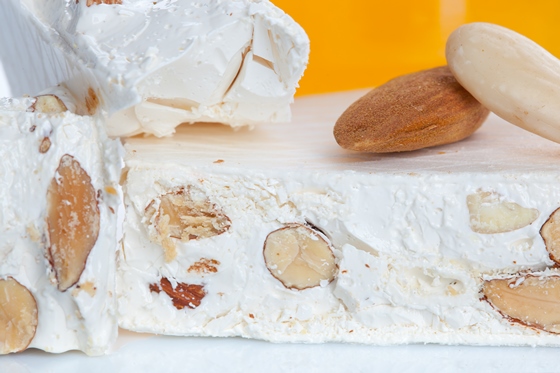 The panoramic view of Zakynthos Town. Climb up Bohalli Hill, situated just above Zakynthos Town which is favourite hangout of both locals and visitors. Sip your coffee or drink and enjoy the panoramic view of Zakynthos Town.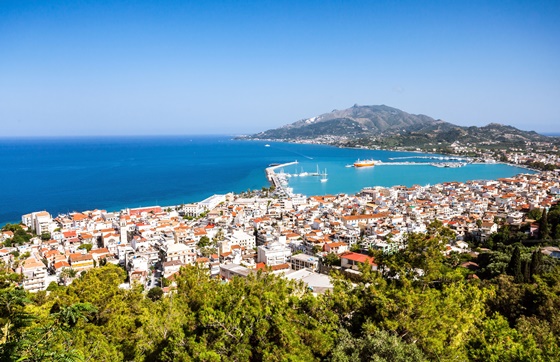 "Arekies and Cantades". This is the traditional zakynthian music, with western influences that you can enjoy while eating in many tavernas accompanied by mantolinos guitars and melodic voices. Travel back in time in a romantic era and enjoy arekies and cantades, the way the young girls in love used to listen while they sitting on their balconies.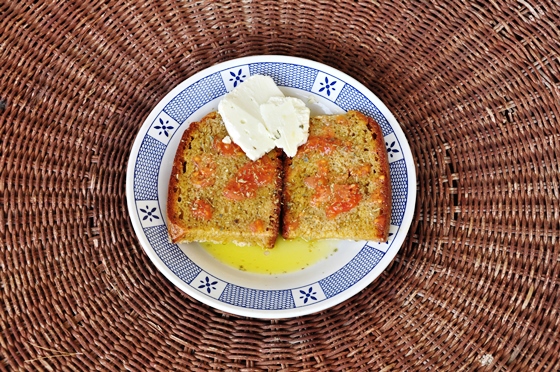 Village bread-Zakynthian olive oil- ladotyri cheese and tomatoes that's all you need for the most mouthwatering though simple, yet ideal snack or meal, on the island.